You will need:
A4 Card
Vivid
Scissors
Zip lock bag
1. Give the children an A4 piece of paper and ask them to write out the 26 letters of the alphabet.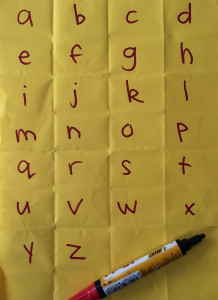 2. Cut out each letter.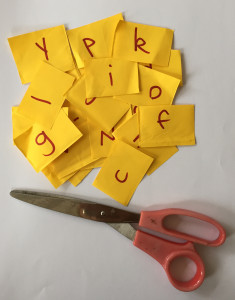 3. Put the letter cards into a zip lock bag.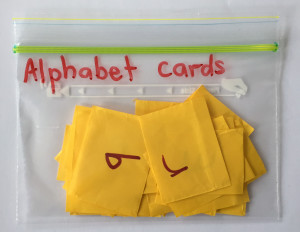 Pair children up and play the 'alphabet game'
The children take turns pulling out a letter from the bag.
Their partner needs to identify the letter and sound.