Teddy Bear Live DVD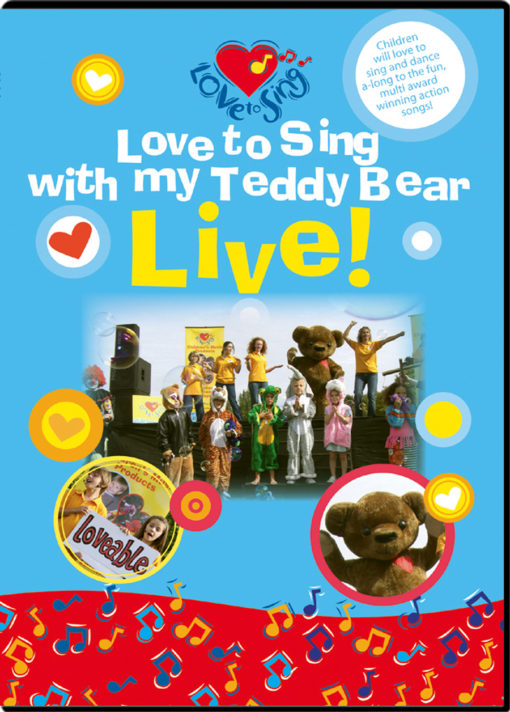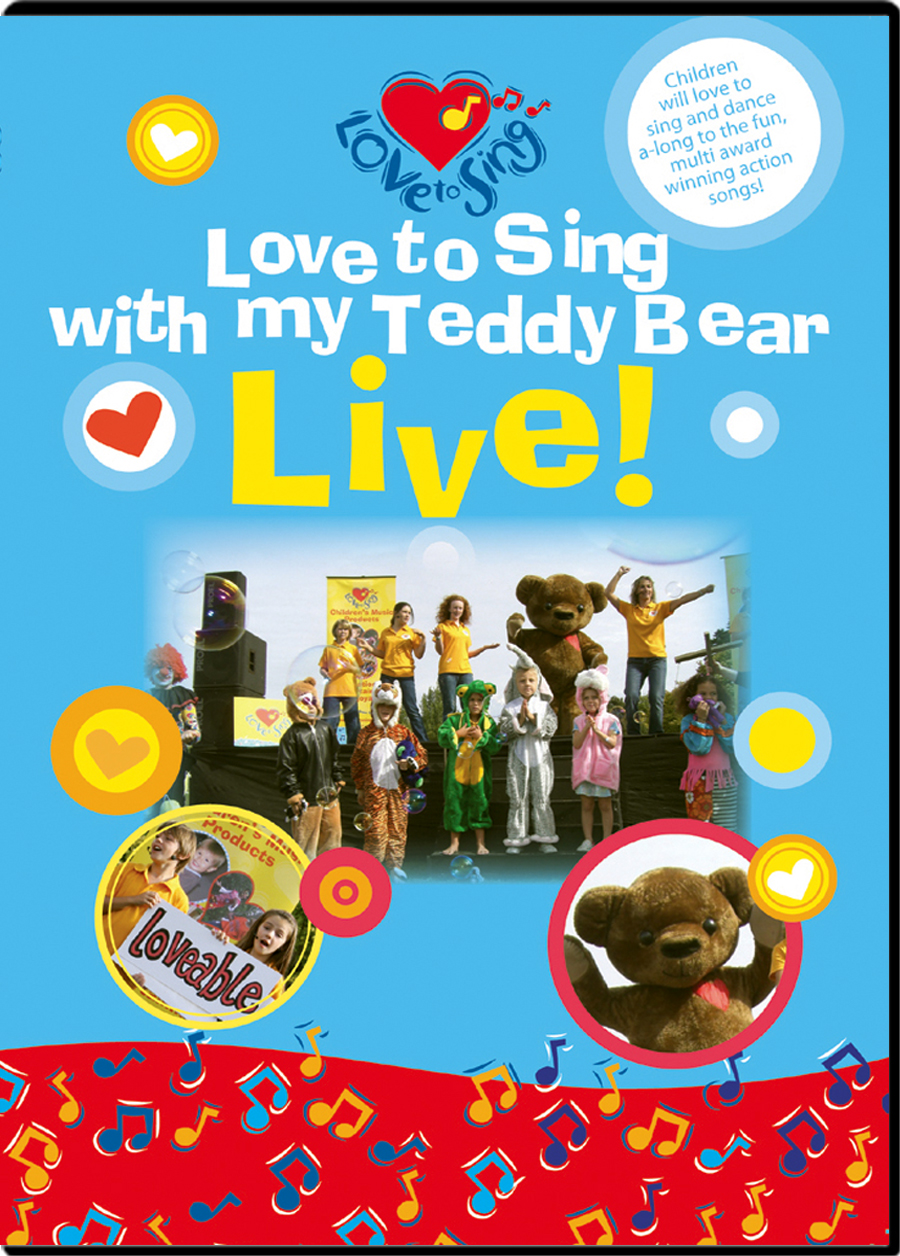 Teddy Bear Live DVD will get your kids moving and grooving.
Children and their teddy bear's will love to sing and dance along  with the enthusiastic Love to Sing kids. Join Big Ted, Little Peter Rabbit, Punchinello Clown and many more! Fun, learning entertainment.
Love to Sing DVD's are in PAL format – Please check if you have the right TV System to play the Love to Sing DVD's in your country. All DVDs can be played on a computer.
See song list below: